*Complete Health Dentistry* Learn about the connection between oral health and overall health.
Pediatric Dentist, Orthodontist, Oral Surgeon, Periodontist, Endodontist On Staff
Dr. Jeffrey Jaghab is a part time clinical instructor at The University Of Detroit Mercy School of Dentistry.
Dental Service Areas
Drs. Jeffrey and Stephanie Jaghab & Associates serves the following areas: Northville Cosmetic Dentistry | Cosmetic Dentistry Northville | Northville Cosmetic Dentist | Livonia Cosmetic Dentistry | Novi Cosmetic Dentist | Plymouth Cosmetic Dentistry | Farmington Cosmetic Dentist | sitemap
Northville Cosmetic Dentistry for a Great New Smile
Now you can have the dazzling smile you've always dreamed about.
Drs. Jeffrey and Stephanie Jaghab and their friendly staff are highly-trained in fixing chipped, cracked or stained teeth with lovely new Lumineers™-like materials for veneers. At Drs. Jeffrey and Stephanie Jaghab & Associates we offer a wide range of affordable dental makeover options, including natural-looking porcelain crowns, tooth bonding and tooth-colored composite fillings.
Call now for an appointment for Northville cosmetic dentistry at (248) 349-2750 or just fill out our simple online form. Please don't hesitate to contact our office if you have any questions. We look forward to speaking with you!
Drs. Jeffrey and Stephanie Jaghab & Associates
416 South Main Street
Northville, MI 48167
General Info: (248) 349-2750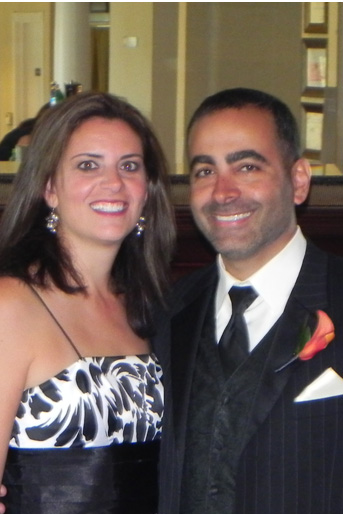 Dr. Jeffrey Jaghab
Dr. Stephanie Jaghab
more info »